This audit tool was developed by members of the VCSE Health and Wellbeing Alliance, led by Alliance members Friends Families and Travellers and Homeless Link with input and support from the Mental Health Foundation, FaithAction, Clinks, National Voices, the Valuing People Alliance, the National LGB&T Partnership and Win Win Alliance. We would like to thank in particular, Ravi Jaipaul, Health Equity Manager at Public Health England and our project manager for this project for his support, enthusiasm and contribution to this project. We would also like to thank Paul Larkin from Emmanuel Westly and Del Campbell from National Ugly Mugs for their sizeable and insightful contributions throughout the project.
About the VCSE Health and Wellbeing Alliance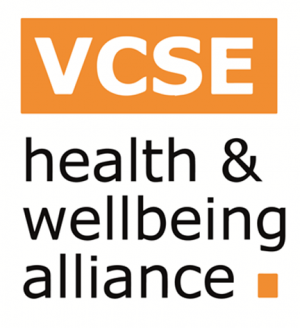 The Voluntary Community and Social Enterprise (VCSE) Health and Wellbeing Alliance (HW Alliance) is a key element of the Health and Wellbeing Programme.
The HW Alliance is partnership between voluntary sectors and the health and care system to provide a voice and improve the health and wellbeing for all communities.
It has been established to:
Facilitate integrated working between the voluntary and statutory sectors
Support a two way flow of information between communities, the VCSE sector and policy leads
Amplify the voice of the VCSE sector and people with lived experience to inform national policy
Facilitate co-produced solutions to promote equality and reduce health inequalities
The HW Alliance is jointly managed by the Department of Health (DH), Public Health England (PHE) and NHS England and is made up of 21 VCSE Members that represent communities who share protected characteristics or that experience health inequalities. Through their networks HW Alliance Members can link with communities and VCSE organisations across England.
Individuals and VCSE organisations who would like to share their experiences and ideas with NHS England, DH and PHE can do so via HW Alliance Members.
Further information on each member and how you can contact them can be found below.
Please contact hwalliance@dh.gsi.gov.uk for general enquiries or to sign up to the monthly newsletter.